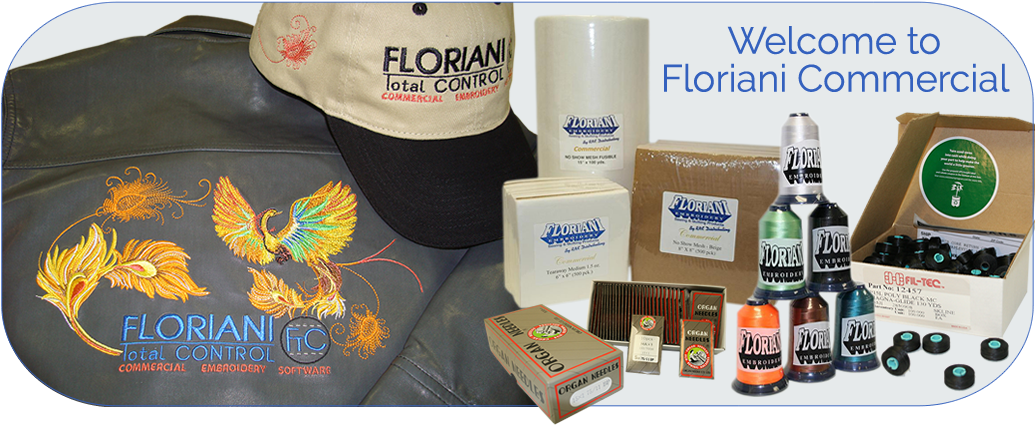 Floriani ... Dedicated to producing unsurpassed methods of digitizing & machine embroidery ... will long be an integral part of the commercial embroidery industry! Find out more about the Floriani Legacy.
A Floriani Commercial Account supplies embroidery products at a discount for the creation of finished goods by professional embroiderers, quilters or other crafters. It is not for resale of Floriani or RNK products as is. (Please see below for becoming a Full Line Floriani Dealer). Floriani Commercial Accounts are only available to those who have filled out the Commercial Embroiderer Account Application and have been qualified by RNK's Commercial Division Management. To apply for an account for commercial products, please begin by completing the commercial application.
We want to work as your partner, not just your supplier! Get all the details on how we will accomplish this goal by reviewing out Policies & Resources.
If you would like to apply to be a Floriani Dealer, please click here.